With pride na joy we are happy to announce that in the late evening of 02.09.2015 in Dziwnow, Poland, at the ongoing meeting of the International Optimist Dinghy Assosiation, the application of Yacht Club "Port Bourgas" (www.yachtclubportbourgas.org) and the Bulgarian Sailing Federation (http://www.bulsaf.bg) has been aproved. 
Yacht Club "Port Bourgas" has won the bidding in really close competition taking the win amongst 64 other countries.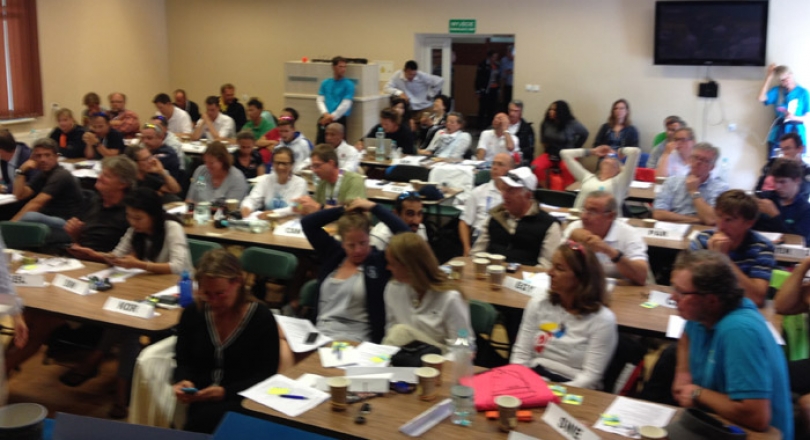 After successifully hosting the Junior world championonship at "470" in 2007, Balkan championships in 2002 and 2010 and "420" & "470" Junior european championship in 2015, Yacht Club "Port - Bourgas" and the Bulgarian Sailing Federation, have built up authority as a skillfull and reliable hosts of international events. 
Around 250 sailors from over 35 countries are expected to participate in the event which is inittilay planned to take place between 30th July and 6th August 2017 in Burgas, Bulgaria
Stay tunned for additioonal information regarding the event. 

За повече информация относно клас Оптимист:
Web: http://www.optiworld.org/