One more race from the ongoing National championship on classes Conrad 25R & Melges 24 have been conducted today.
The secon race have been cancled as the race distance have been compromised. 
The races are temporarily canceled due to bad weather conditions and all crews are awaiting instrutions on shore. 
Third success for "UK SAILMAKERS" from Yacht Club "PORT BOURGAS" 
Standings :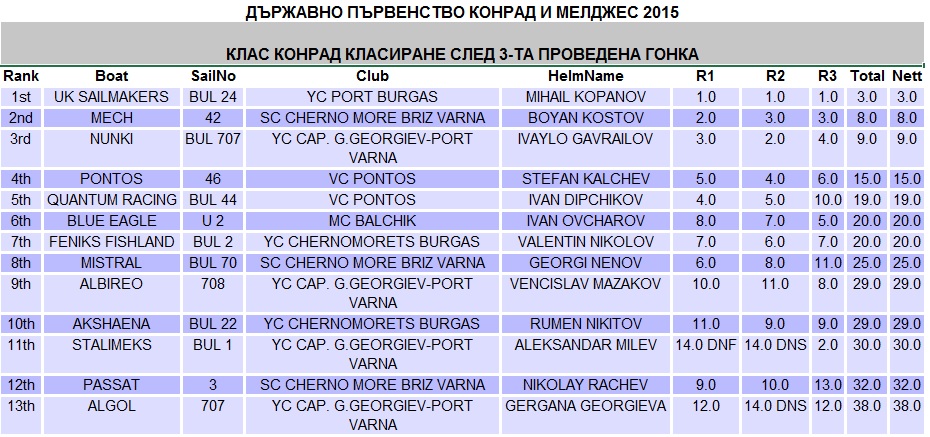 Standings :
www.bulsaf.bg
                                       photo
: Facebook : Nautica BUL